Recharge Checkout on Shopify
SMSBump is a text marketing app that allows you to use SMS text automation which can trigger certain events in your store. Create SMS marketing campaigns in seconds and track results. Schedule campaigns and make last-minute changes. You can also design and add your own subscription form to your Shopify store and collect client phone numbers.
---
How to Connect SMSBump and Recharge in Shopify
This tutorial assumes you already have SMSBump installed in your Shopify store and you're running the SMSBump or SMSBump Plus plan.
From your dashboard, navigate to Integrations and click on Recharge.
When you're ready, click Configure

.

When you're ready, click Install

in the popup.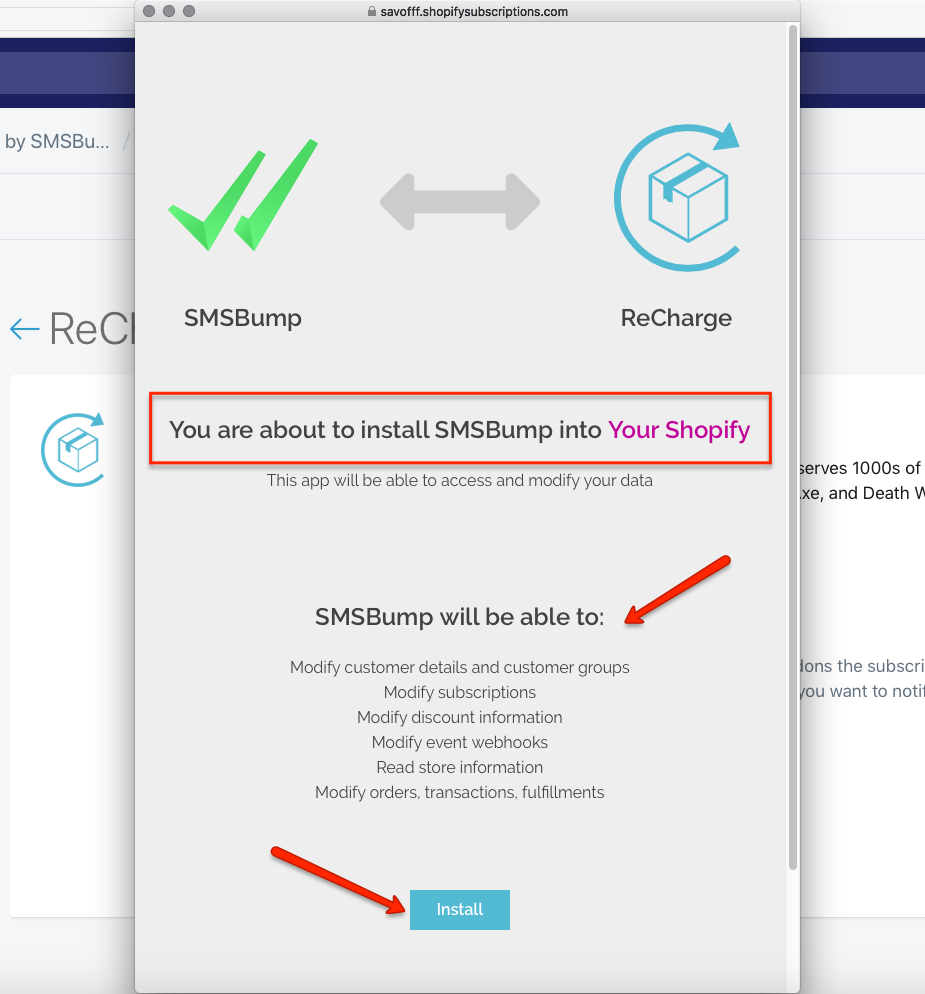 ---
Setup the app
Time to configure the way for your customers to accept your store to send them SMS notifications about their subscription.
Click Add accept marketing checkbox to your checkout and you will have two options available.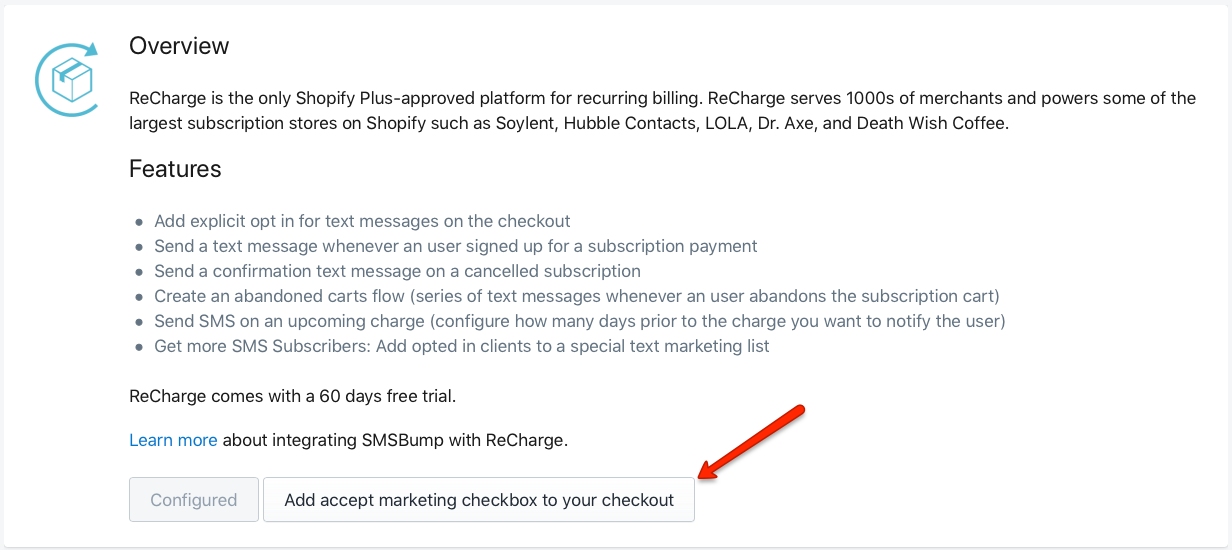 You have two options to choose from. This is a small code snippet you need to add to your Recharge checkout settings.
Choose whether you want the Accept Marketing checkbox to be pre-selected in your Recharge checkout or it should stay empty and let customers choose if they want to enable it.
Next, select "Pre-selected checkbox" or "Non-selected checkbox" and copy the code snippet.

After selecting your preference and copying the code, go to your Recharge dashboard and access the settings tab.
Save your changes and your Recharge checkout for subscriptions will display this checkbox.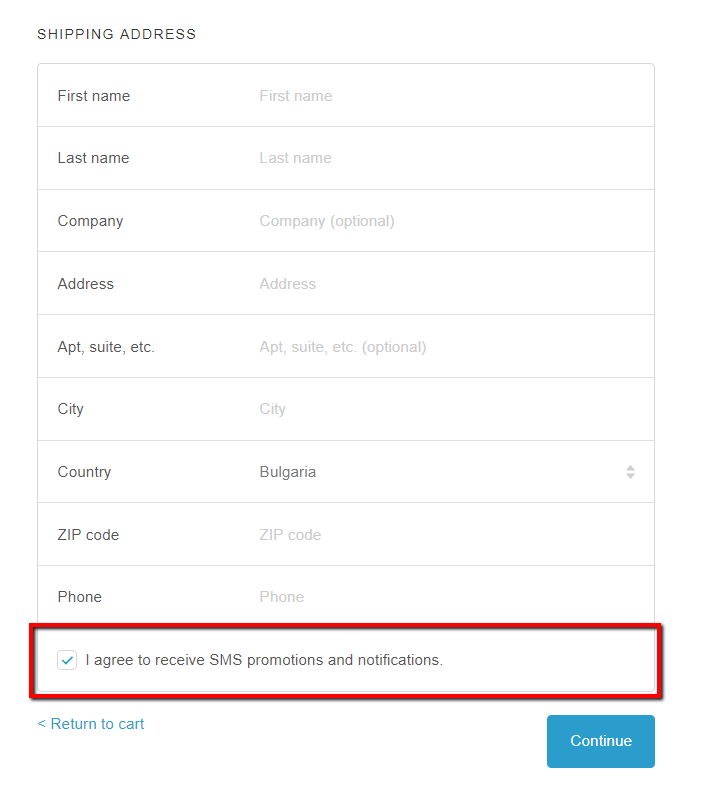 Now your subscribers can also opt-in for SMS promotions and notifications.
The SMS promotions and notifications for your Shopify store can be sent in the form of pre-defined SMS automation in SMSBump.
Please visit this SMS Bump article for how to activate and set up specific flows.
---
Support
If you have any questions or issues please contact SMSBump support team.
Was this article helpful?
1 out of 1 found this helpful